Locate a vehicle with an attached helmet.

Start your ride.

A screen will appear with instructions for starting a helmet rental.

If you want to rent Bird's helmet, tap "Rent Helmet".

If you brought your own helmet, tap "No Thanks".

If there is no helmet attached to the vehicle, tap "Report Helmet Missing".

If you chose to rent Bird's helmet, follow these steps to detach the helmet from the vehicle:

Ensure Bluetooth is enabled on your phone.

[iOS only] Give Bluetooth permission to the Bird app.

[Android only] Give location permission to the Bird app.

Make sure the Bird app is open on your phone.

Hold your phone next to the helmet lock.

Press the button on the lock.

The lock may light up in red. Wait for the light to turn blue.

Remove the lock from the pins.

Release the helmet and put it on your head

Be sure to close the Bluetooth lock to ensure a safe and comfortable ride.
End your ride in the app.

Press the button on the lock to unlock.

Place the helmet back onto the vehicle, so that:

The top of the helmet is facing away from the vehicle.

The helmet QR code is pointing up to the sky.

The two lock pins are through the helmet's holes.

Snap the lock onto the lock pins so it's secure.

Go back to the Bird app. Tap "Got It" to dismiss the instructions.

The app will prompt you to scan two QR codes: one on the lock, the other on the helmet. Position your camera so that the two codes are on the screen and in focus. When the app can read the codes, the app will automatically advance to the next screen.

If the QR codes are damaged, or the app is having trouble reading them, tap the button at the button to take a photo of the helmet and lock.

The next screen may ask you to confirm the photo shows that the lock is securing the helmet. Please confirm this so you do not get a Missing Helmet fine.

After returning the helmet, follow the instructions in the app to complete ending your ride.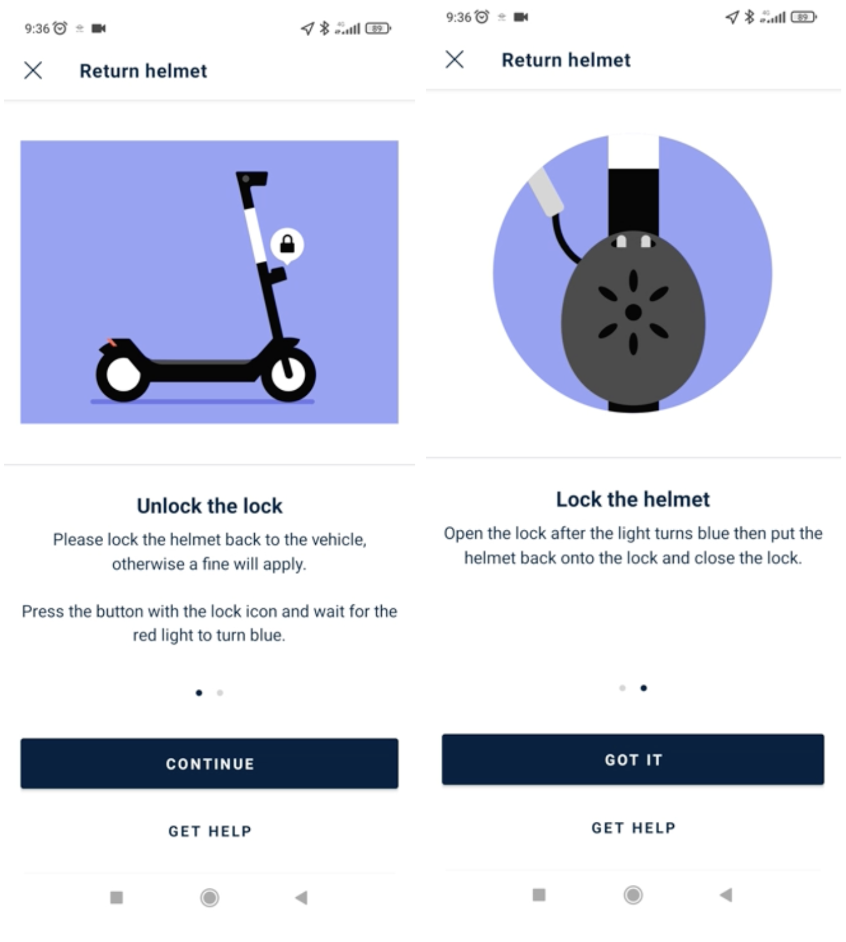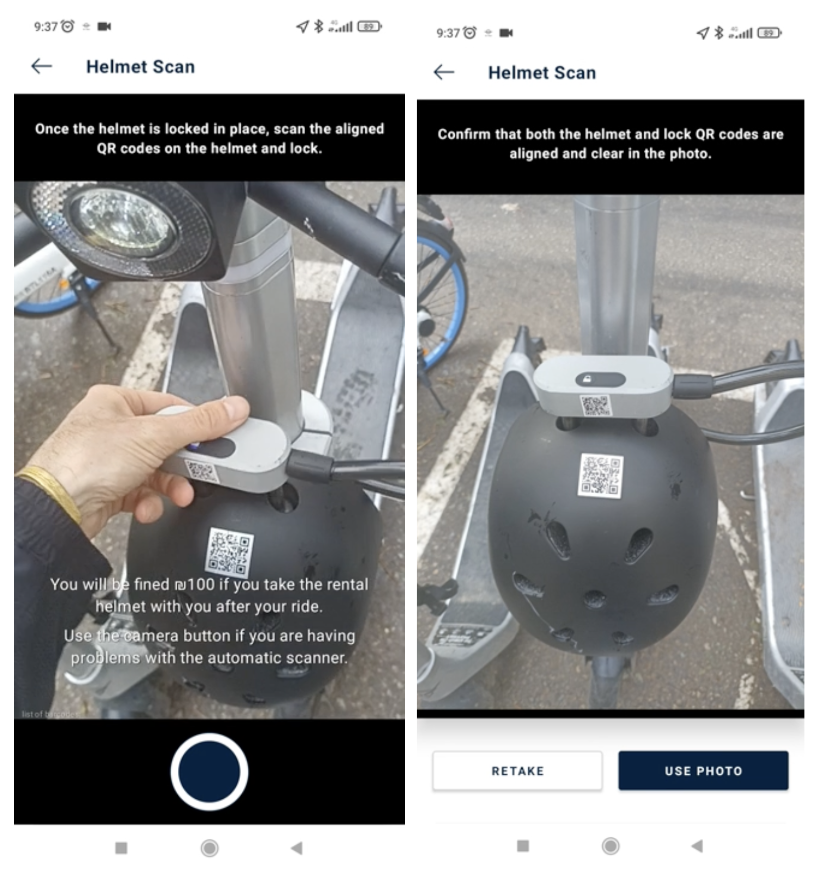 If there is a cost, the price will be shown in the app.