Can I start a Bird Ride for another person?
Bird is better together. In select cities, after you start your own ride, you'll have the ability to unlock multiple Birds for additional riders, even those who do not have the Bird app. Remember, only one person per Bird!
Is the 'Add a Rider' feature available everywhere?
Not yet. The ability to 'Add a Rider' is currently only available to a portion of riders in select markets. To see if you have access, look for the 'Add a Rider' button at the bottom of the map after starting your ride.
Who can I add to my ride?
All riders must adhere to Bird's Terms and local laws. In most cities, riders must be 18 or older to ride.
How many riders can I add?
You can add up to 4 riders at a time.
How do I add additional riders?
To add additional riders, simply follow the below steps:
Start your own Bird ride

Tap the 'Add a Rider' button and sign the Host agreement

Scan to unlock an a guest vehicle and have your guest sign the guest agreement

Repeat for additional riders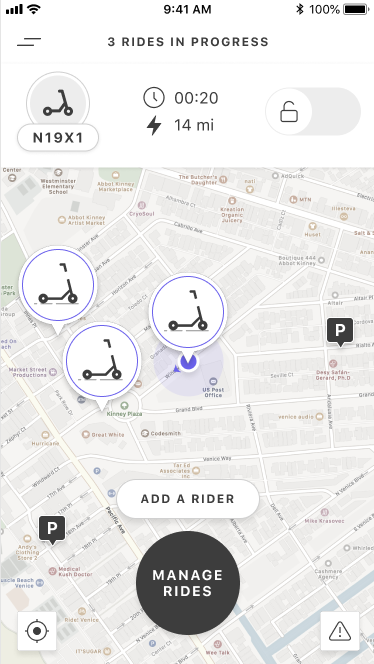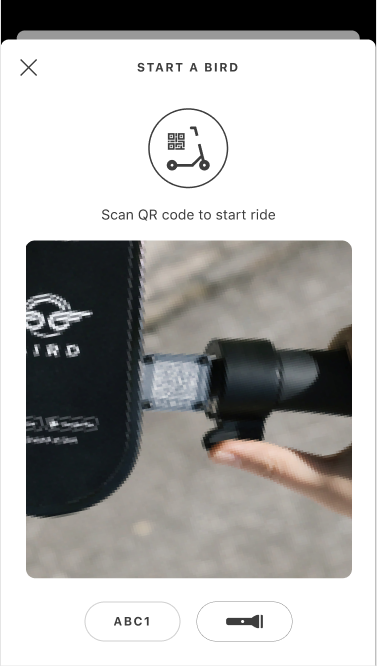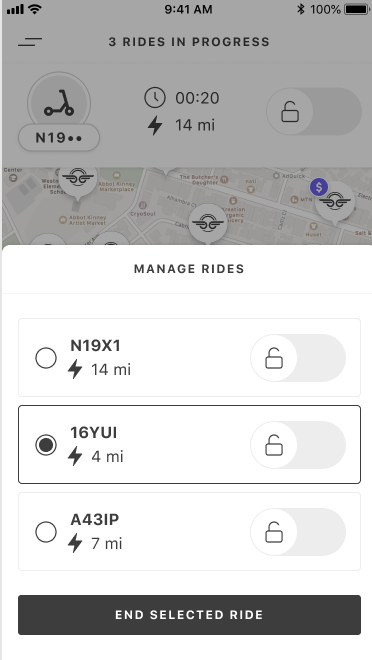 How do I end these rides?
Ending rides for the whole group or just one rider is easy, just follow these steps:
Tap the 'Manage Rides' button

Tap to select which rides you would like to end

Tap 'End selected Ride'

Complete the end of ride flow
How does payment work for rides started using the 'Add a Rider' feature?
The host will be charged for each ride started by tapping 'Add a Rider'; and will receive a receipt for each ride in the Payment section of their app. Each Bird costs a fixed rate to unlock and then per minute as you ride. Click to learn more about our pricing and payment methods.