In an effort to reduce the amount of damaged vehicles we have on the streets and get them repaired as quickly as possible, we kindly ask Chargers to release damaged vehicles at Damage Nests after charging them.
What Are Damage Nests?
Damage Nests are pre-designated locations where damaged vehicles can be released at in the mornings after they have attempted charged.
Damage Nests will be indicated with a red wrench on your Charger Map once we mark the vehicle as damaged. If there are no damaged vehicles in your active tasks list, Damage Nests will not populate on your map.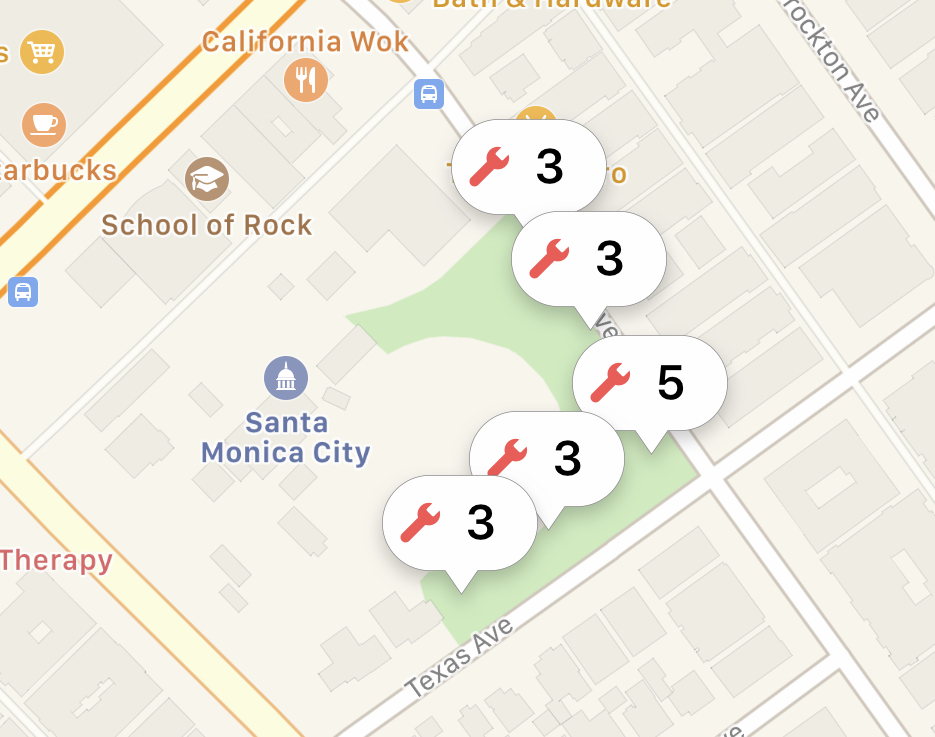 If you have a vehicle that appears to be damaged, please submit a ticket using the in-app HELP section. We will then mark the vehicle damaged and you can release at a Damage Nest in the morning.
For more information on: Handling Damaged Vehicles