If your vehicle appears to be damaged after capturing and attempting charge, please report it via Community Mode so we can mark the vehicle as damaged.
Once we receive the report, we will mark the vehicle as damaged so you should be able to release at a Damage Nest the following morning.
For more information, please visit: Community Mode
Where are Damage Nests?
Damage Nests will be indicated with a red wrench on your Charger Map. If there are no damaged vehicles in your active tasks list, Damage Nests will not populate on your map.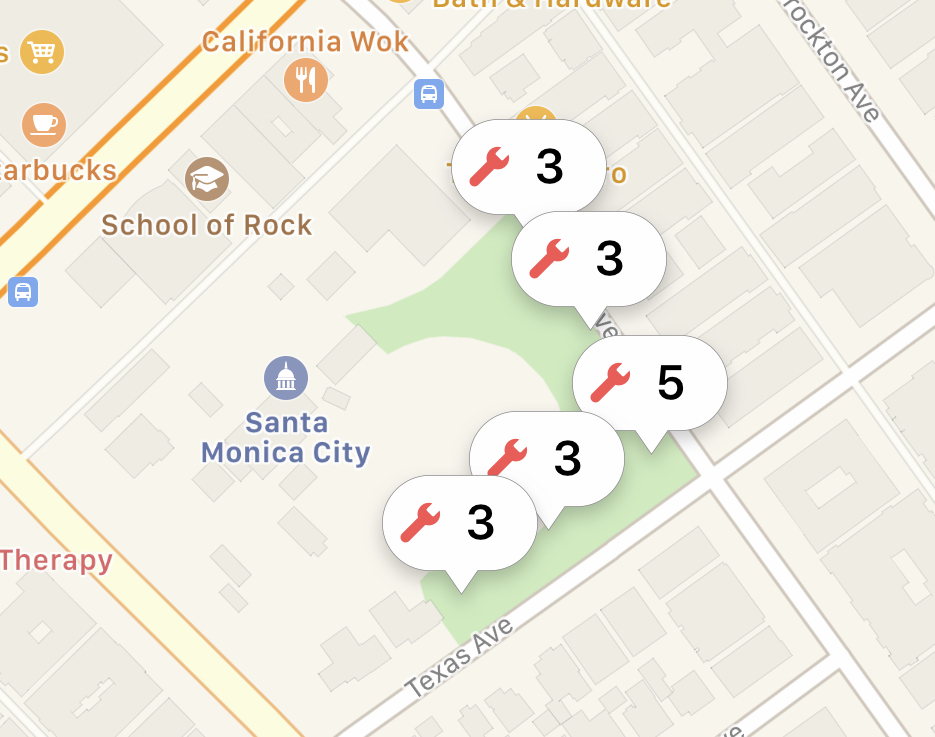 For more information, please visit: Damage Nests

When Should You Report Vehicles as Damaged?
Here are some possible signs that indicate a damaged vehicle and when you should report them as damaged:

1. Flat tire
2. Loose handlebars
3. Broken brakes
4. No power/offline vehicle
5. Throttle stuck or does not work
6. No brain or broken neck
7. Broken kickstand
8. Broken/damaged charger port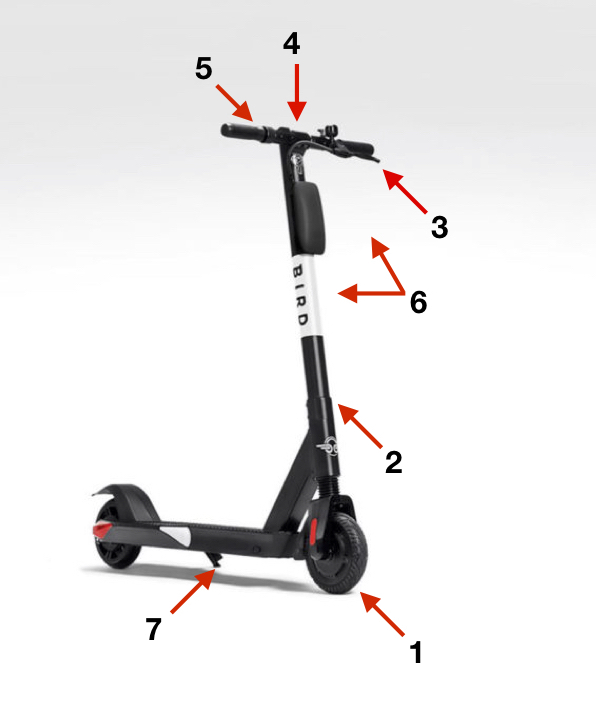 9. Physical damages
Note: If you find a damaged vehicle that is not on the Charger Map, please leave it as is. The vehicle has been marked as damaged and is awaiting retrieval.
If there is visible damage to the battery or wiring, or if the vehicle has been fully submerged in water, please do not charge the vehicle.

If you come across a vehicle that was submerged in water please visit: Rain or Water Damage
Release Your Damaged Vehicles in a Damage Nest
If the power kit displays a red light, the vehicle is still charging. If the light is green, that vehicle is charged and ready for release. Keep in mind that a vehicle takes 4 - 7 hours to charge fully.
When releasing, make sure you are releasing your damaged vehicle in a Damage Nest, otherwise, you will receive an Invalid Nest Error. If you are in the correct Nest and still encountering an issue with releasing, or want a payment adjustment please provide us with:

1. A quick explanation of the issue + screenshot of any error that is stopping you from releasing the vehicle
2. A screenshot of Release Page with your location (like this: https://goo.gl/j279Sd) + nest address where you left the vehicle
3. Vehicle IDs (photos or from list)
4. A photo of the same vehicles in the Damage Nest

If you do not submit all the documentation above, we cannot offer a manual release or make any payment adjustments.
Reminder:
You will not receive credit for vehicles that:
Were not fully charged to an adequate battery percentage of 95%
Were released with less battery than when it was initially captured