In order to Capture, Release, and receive full payment for charging vehicles, you must enable your device's Bluetooth.  
Having Bluetooth disabled will prevent you from unlocking vehicles and receiving accurate information when capturing and charging.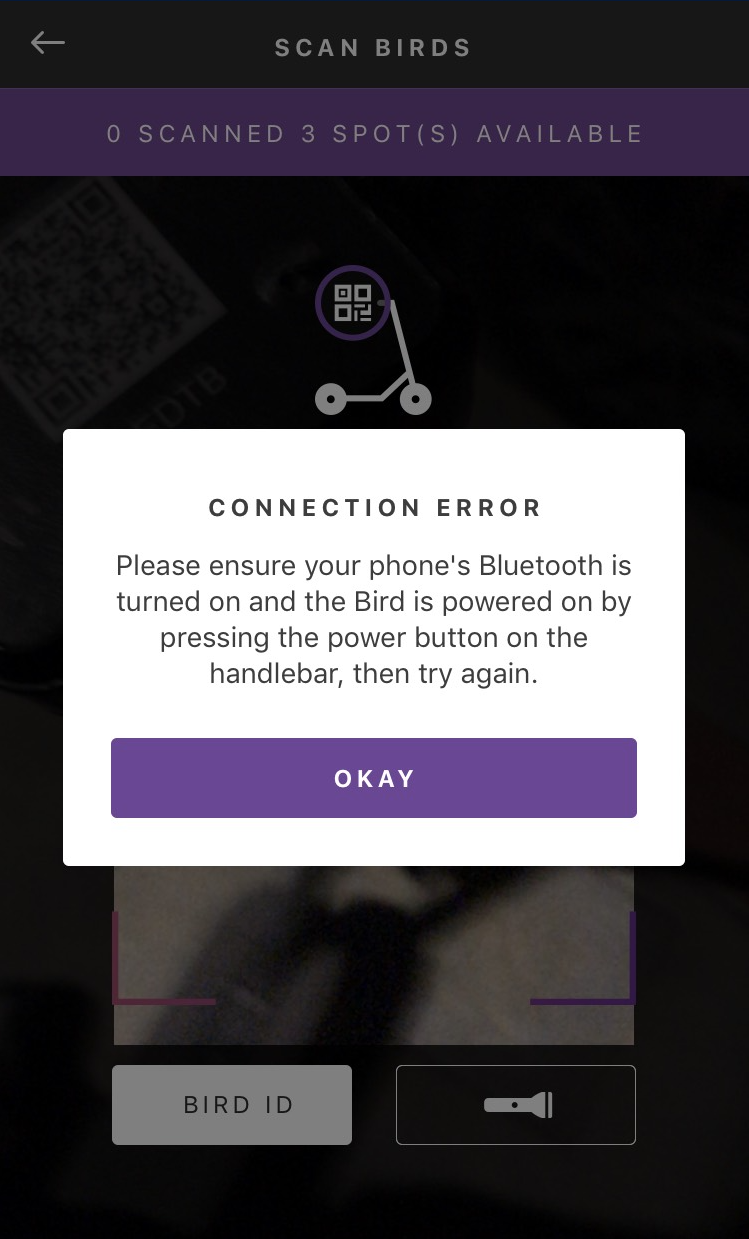 If you receive a "Connection Disabled" error, like the one above, and you've confirmed that Bluetooth is enabled on your phone, try toggling the Bluetooth off and on again. Move the vehicle you are trying to release a short distance away from other vehicles before attempting to capture or release again.