One of the most important aspects of being a Charger is how your Birds are released to Nests.
Nests are pre-selected drop-off spots for Birds to be released into every morning. They can be on public or private property, and ensure that Birds are in easily accessible locations for our Riders to access every morning.
As a charger, after you have successfully claimed a nest, arrived at its location, and selected which Birds you are releasing, it is imperative that you tap More Details, and release your Birds just as the are pictured in the nest photo or diagram.  
Placement in the nest is key in properly releasing your Birds. It is extremely important that your Birds are placed neatly in a row, with the handlebars facing to the left.
Here are some pointers:
Additionally, before taking a photo of your Birds, it's extremely important to make sure that your Birds are not: 
Illegally blocking pedestrian access,

limited, but not exclusive to:

Pavements

Anything related to disability access (ramps, elevators, etc)

Entrances

Fire hydrants
Your Birds must be clear of the public right of way, and in no way be blocking pedestrian access.
Messy or awkwardly placed

Birds cannot be messy and disorganised in a nest
It is crucial that your Birds are placed in a neat and organised manner for riders to easily capture and ride.
Off-road or on uneven terrain,

including:

 
On grass

On a slope

On loose gravel

On any surface that leaves the Bird in danger
Your Birds must be placed in a safe, secure location, that does not put the Birds at risk of falling over or other damage.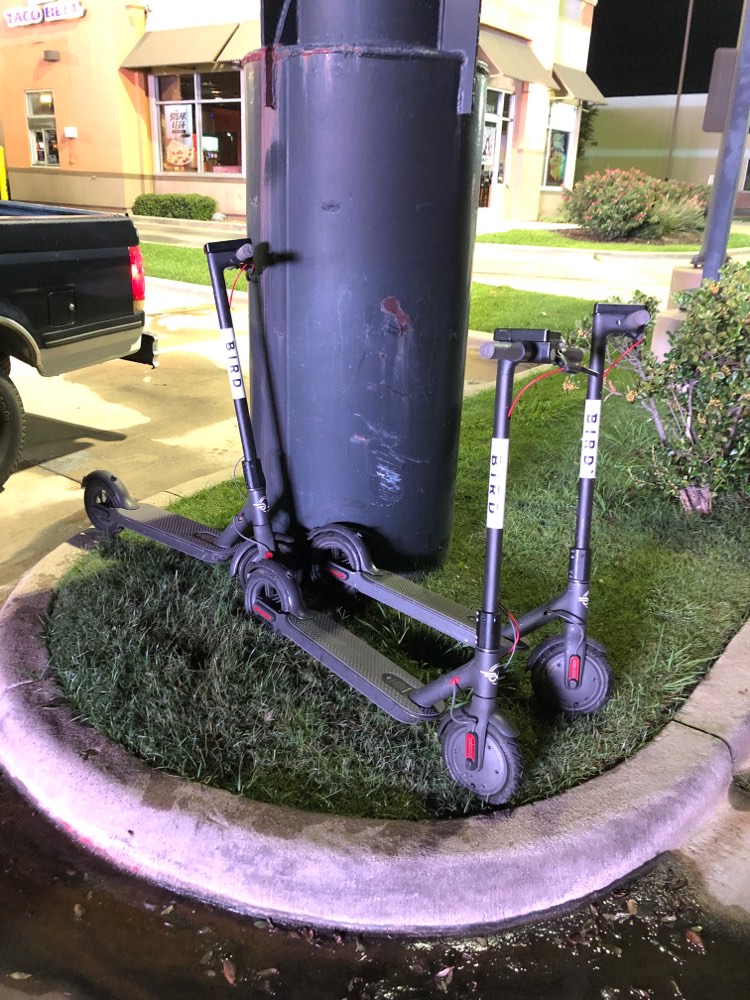 On unpermitted property

Misuse of public or private property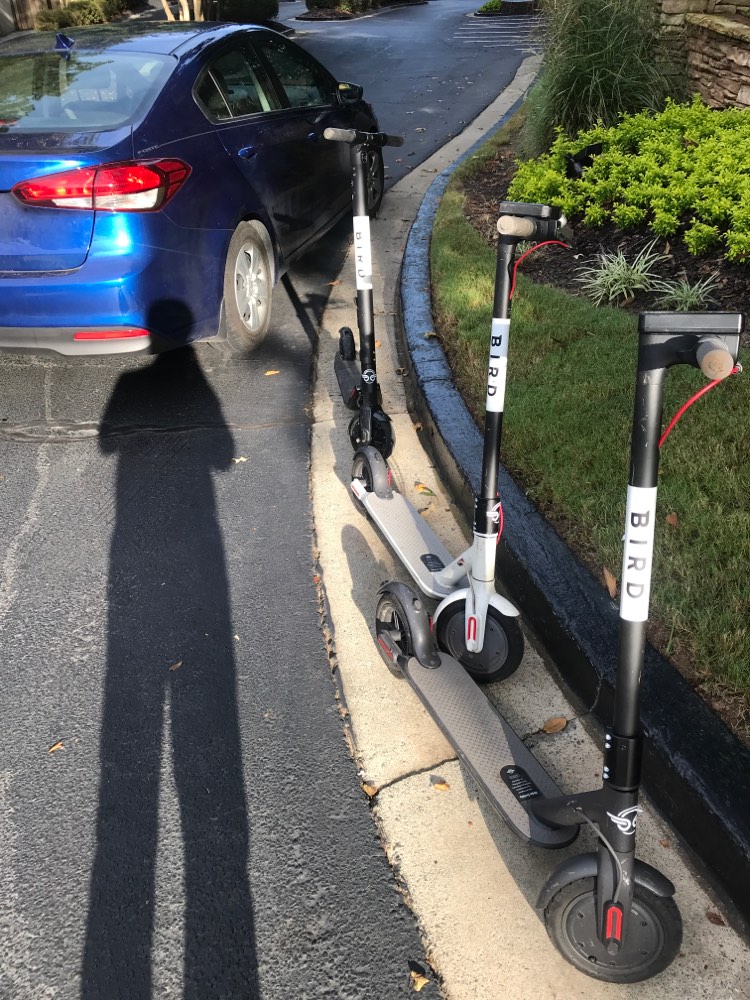 Upon photographing your release, be sure that your photo is simple, well-lit, and provides a clear image of the placement of your Birds in the nest and in relation to its surroundings. You will want to avoid poor photos, in which the image does not show:
All of your birds

Placement in the nest

Relationship to its surroundings

A clear image of your charged and released Birds
Release photos that are covered and do not have any Birds in them are considered fraudulent and are in violation of the Charger Services Agreement. 
As we look to keep Bird in your community long-term, it is vital that you take quality Release Photos so that we can have confidence in the way Birds are placed in the public. 
Failure to Release Birds in the proper manner will lead to termination of your Bird Charger account. Please follow the rules and enjoy the ride 🦅